Surprise: Kotak Mahindra Bank emerges 2nd only to HDFC Bank; ICICI Bank pushed to 3rd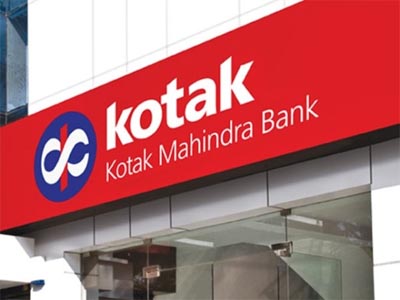 Kotak Mahindra Bank (KMB)'s market capitalisation is nudging Rs 2 lakh crore. On Wednesday, the private sector lender's market cap stood at Rs 1.95 lakh crore while ICICI bank's m-cap was Rs 1.86 lakh crore. KMB is the country's second-most valued private lender after HDFC Bank, which commands a market cap of Rs 4.77 lakh crore. Shares of KMB closed Wednesday's session 0.87 % lower at Rs 1,025.45 on BSE. The stock is up 42.6 % so far in 2017, while the return over one month is 5.58 %. the bank recently raised Rs 5,806 crore through a placement of shares at Rs 936 per share. ICICI Bank's market cap had hit Rs 1.95 lakh crore on July, 25 but since then the stock has lost close to 4.5 %. While Axis Bank is valued at Rs 1.24 lakh crore, Indusind Bank is valued at Rs 1.03 lakh crore, respectively.
KMB reported a consolidated profit after tax (PAT) in Q1 FY18 of Rs 1,347 crore. The lender posted profits for FY17 of Rs 3,411 crore. The lender is strongly capitalised with a Tier I capital of 18.8% and the total assets at the end of June were Rs 2.9 lakh crore."KMB's deposit franchise is growing strongly, providing a base for faster growth," JP Morgan said in a report. Kotak Mahindra Prime, bank's car finance company reported robust loan growth of 25% y-o-y in 1QFY18.