Bhel serves investors a dangerous mix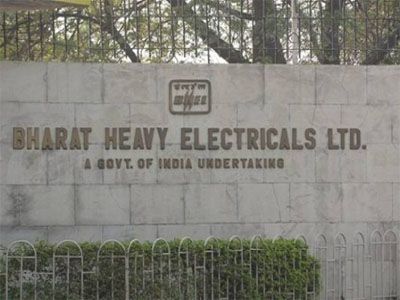 Ahead of its June quarter results announcement, Bharat Heavy Electricals Ltd's (Bhel) shares had fallen 25% in the past three months. In comparison, the Nifty Infrastructure index had risen by about 2%. As it turns out, investors were on the right track in assessing Bhel's performance. Its performance in the June quarter was dismal, with its dangerous mix of weak revenues and bloated expenses resulting in operating losses.
Despite having a mammoth order book, Bhel's net revenues were a tad lower than the year-ago period at Rs5,506.2 crore. A dull performance in the power segment and a 9% contraction in revenue from the industrial segment dragged down overall growth. While the June quarter is typically a weak one for the heavy engineering firms, Bhel is also plagued with projects that are challenged by delays, and several of its projects may not even take off.
Adding to the company's woes, expenses rose at a fast clip. Although raw material costs were not alarming, Bhel's other expenses shot up as a percentage of sales. This included a Rs250 crore provision owing to the wage revision following the 7th Pay Commission. In effect, therefore, the company's employee costs have shot up.
Just two days ago, the Comptroller & Auditor General's report had cried foul about Bhel's bulging employee costs. Indeed, the company's employee cost as a percentage of sales has surged from 16% in FY2009 to 26% in the June quarter.
The upshot: the power equipment behemoth tripped under its own weight and posted a Rs88 crore loss at the earnings before interest, taxes, depreciation and amortization (Ebitda) level. Compare this to Rs71 crore profit a year back and consensus estimates of a profit of Rs214 crore for the June quarter.
Thanks to a huge jump in other income, Bhel managed to report a net profit of Rs80.8 crore, but that's hardly anything to take comfort from.
After all, the prospects for the future also look dull for Bhel. Although it carries an order book of Rs1 trillion, most of these projects are converting into revenues at a glacial pace.
New orders during the quarter also disappointed. At Rs1,800 crore, it was down 41% year-on-year. Indeed, there is little hope for a turnaround in Bhel's performance in the near term given that the sectors it caters to are all reeling under overcapacity.
While Bhel tried to placate investors with a 1:2 bonus share issue, the gesture didn't help. Bhel's shares fell another 5% on Thursday, widening the gap with peers.