Idea-Vodafone merger may prove challenging and costly, say experts
Posted on 5th August 2017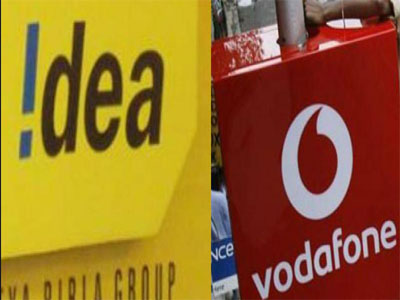 KOLKATA: Idea CellularBSE -0.70 % and Vodafone India plan to shortly kick off operational integration of their networks following the go-ahead by the competition regulator. But the exercise is likely to be fraught with challenges, possibly requiring tough and costly calls leading to consolidation of their ecosystem partners, experts said.

The Idea management, at an earnings call last week, said the company can "now plan the integration aspects" with approvals in place from the Competition Commission of India (CCI) for its merger with Vodafone India.

Brokerage house HSBC said "prompt CCI approval is a positive" but integration of Idea and Vodafone India's operations will have to "be seamlessly executed" to ensure the merged entity is able to contest market disruption by Reliance Jio Infocomm that is expected to continue for several quarters.

Rajiv Sharma, HSBC director and telecom analyst, said the Idea-Vodafone operations integration "may not be easy as the two organisations differ significantly in terms of billing systems, network vendors and culture."

Former Bharti Airtel CEO Sanjay Kapoor backed the view, saying an Idea-Vodafone merger would induce the need to make several tough choices around technology vendors, IT partners, CRM partners (such as third-party contact centres), and should naturally lead to realignment of existing agreements and contracts with their respective partners.

"Since the objective would be to build synergy and avoid duplication of network, systems, people resources and partners on a circle-by-circle basis, the consolidation at the ecosystem partners level is inevitable," he said.
---
BHEL bags orders worth Rs 10 bn from Telangana State Power Generation Corp
Posted on 20th June 2018
State-run power equipment maker BHEL has bagged two orders worth Rs 10 billion from Telangana.

The orders from Telangana State Power Generation Corporation (TSGENCO) are for supply and installation of emission control equipment at Kothagudem and Bhadradri thermal power stations, BHEL said in a statement.
---
Indian Oil to set up Rs 9 bn ethanol plant in Adityanath's pocket borough
Posted on 20th June 2018
Public sector behemoth Indian Oil is looking to invest almost Rs 9 billion in a greenfield second-generation ethanol plant in Uttar Pradesh.

The plant has been proposed in Gorakhpur, the pocket borough of chief minister Yogi Adityanath, who is keenly following up on the project.
---
Maruti dominates PV segment in May with 7 models in top 10 list
Posted on 20th June 2018
New Delhi, June 20 () Maruti Suzuki India (MSI) maintained its leadership position in the domestic passenger vehicle (PV) market in May as seven of its models featured in the top 10 selling brands.

According to the latest data from Society of Indian Automobile Manufacturers (SIAM), in the top 10 best selling PVs, Maruti's Alto retained the top position in May with the sales of 21,890 units as against 23,618 units a year ago.
---
No pure GST on petrol, diesel; 28% tax plus VAT on anvil under GST
Posted on 20th June 2018
New Delhi, June 20 () A peak tax rate of 28 per cent plus states levying some amount of local sales tax or VAT on petrol and diesel is likely to be the tax structure when the two auto fuels are covered under the GST regime, a top government official said.

The peak GST rate plus VAT will be equal to the present tax incidence, which is made up of excise duty, levied by the central government, and VAT charged by the states.
---
Be the first person to write a business review for Idea-Vodafone merger may prove challenging and costly, say experts