Applications for H1-B to be accepted from April 3
Posted on 17th March 2017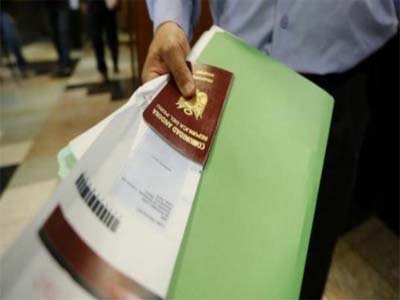 The US will start accepting applications for H-1B work visas for the fiscal year 2018 from April 3 amid the uncertainties surrounding the visa programme, the most sought after by Indian IT firms and professionals.

Unlike previous years, the official announcement by US Citizenship and Immigration Services (USCIS) did not say till when it would continue accepting the H-1B petitions.

The department normally has been accepting the application for the first five business days.

In the last few years, the department has received enough petitions to fill in the Congressional mandated 85,000 H-1B visas.

The Congressional mandated limit on H-1B visas include 65,000 in the general category and another 20,000 for those foreign students who have masters or higher degree from a US academic institution.

Those coming to the US on H-1B visas in certain categories for research and scientific institutions are exempted from this limit, but their visa processing is handicapped this year as the premium processing has been suspended by USCIS for six months.

USCIS's announcement also reflects that there is no changes in H-1B visas this year as was being anticipated in view of some media leaks of a proposed executive order on this work visa.

White House says it is working on a comprehensive immigration reform.

In its statement, USCIS said it begin accepting H-1B petitions subject to the fiscal year 2018 cap on April 3.

"All cap-subject H-1B petitions filed before April 3, for the FY 2018 cap will be rejected," it said. Fiscal year 2018 begins on October 1, 2017.

USCIS said H-1B programme allows companies in the US to temporarily employ foreign workers in occupations that require the application of a body of highly specialised knowledge and a bachelor's degree or higher in the specific speciality or its equivalent.

H-1B speciality occupations may include fields such as science, engineering and information technology.
&nbsp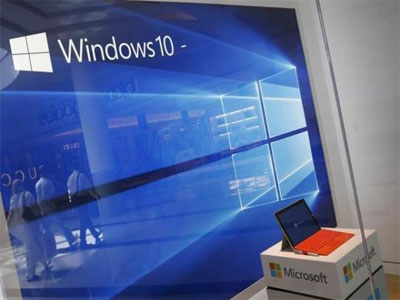 Three persons in the US have filed a lawsuit against Microsoft claiming that its Windows 10 update destroyed their data and damaged their computers, a media report said. The complaint, filed in Chicago's US District Court on Thursday, said that Microsoft Windows 10 was a defective product and that its maker failed to provide adequate warning about the potential risks posed by Windows 10 installation, Britain-based online tech publication The Register reported on Friday.
---
&nbsp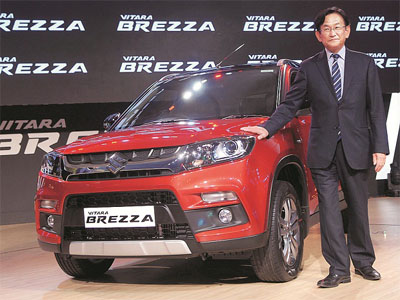 The country's top car-maker, Maruti Suzuki India Ltd (MSIL), has never had a better ride. It sold a record number of cars in the first nine months of 2016-17, clocking its best revenue and profits. The company has not only grown its share in the domestic market, but has also improved its product portfolio by launching new and premium models, including sports utility vehicles (SUVs). This helped in a higher realisation per vehicle. In spite of rising competition from rivals, the car-maker now has 47.3 per cent share of the passenger car market, slightly higher than the 46.8 per cent share it had in 2015-16.
---
&nbsp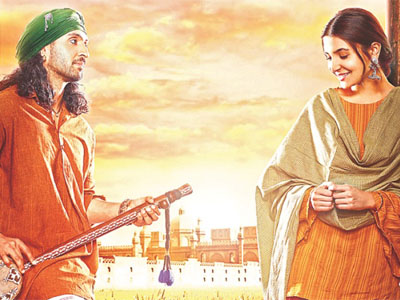 Phillauri, a romantic comedy film featuring Anushka Sharma, Diljit Dosanjh and Suraj Sharma, minted Rs 4.02 crore on its opening day.
Set in Phillaur, Punjab, the Anshai Lal directorial tells the story of Kanan (Suraj), who is persuaded by his friends and family to marry a tree to ward off the bad luck afflicting his love-life. To Kanan's surprise, this awakens an ancient tree spirit Shashi, played by Anushka.
---
&nbsp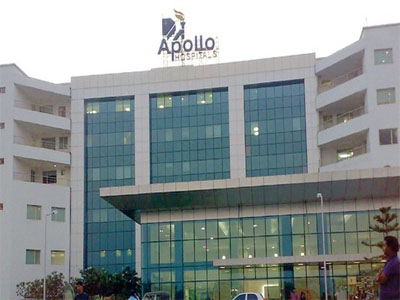 Apollo Hospitals Enterprise Ltd (AHEL) is looking at restructuring its retail pharmacy business in order to bring down the foreign holding in retail below 51 per cent. The move is expected to help the company get FIPB aaproval for its pending Rs 750 crore rights issue.
The decision comes as the Foreign Investment Promotion Board (FIPB) has been holding back its approval for the hospital chain to raise Rs 750 crore from foreign investors. The FIPB had passed on AHEL's proposal to raise Rs 750 crore through rights issue to the Cabinet Committee on Economic Affairs (CCEA) for its consideration in a the meeting held on February 21, according to a latest announcement.
---
&nbsp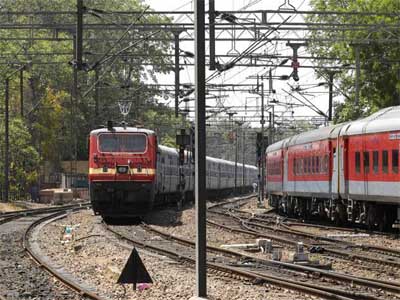 New Delhi: Indian Railways is considering ending state-owned Steel Authority of India Ltd's (Sail) virtual monopoly on supplying steel for standard rail tracks, opening up annual purchases worth up to $700 million to the private sector, people close to the matter told Reuters.
The vast state rail operator is undergoing a $130 billion, five-year overhaul to modernise the world's fourth-largest network, which is blighted by ageing track and saturated capacity.
---
Be the first person to write a business review for Applications for H1-B to be accepted from April 3