Applications for H1-B to be accepted from April 3
Posted on 17th March 2017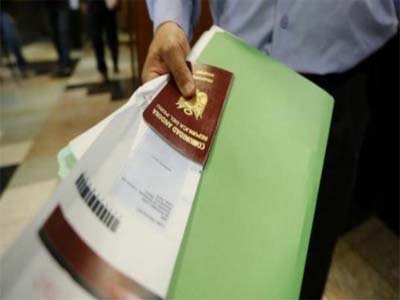 The US will start accepting applications for H-1B work visas for the fiscal year 2018 from April 3 amid the uncertainties surrounding the visa programme, the most sought after by Indian IT firms and professionals.

Unlike previous years, the official announcement by US Citizenship and Immigration Services (USCIS) did not say till when it would continue accepting the H-1B petitions.

The department normally has been accepting the application for the first five business days.

In the last few years, the department has received enough petitions to fill in the Congressional mandated 85,000 H-1B visas.

The Congressional mandated limit on H-1B visas include 65,000 in the general category and another 20,000 for those foreign students who have masters or higher degree from a US academic institution.

Those coming to the US on H-1B visas in certain categories for research and scientific institutions are exempted from this limit, but their visa processing is handicapped this year as the premium processing has been suspended by USCIS for six months.

USCIS's announcement also reflects that there is no changes in H-1B visas this year as was being anticipated in view of some media leaks of a proposed executive order on this work visa.

White House says it is working on a comprehensive immigration reform.

In its statement, USCIS said it begin accepting H-1B petitions subject to the fiscal year 2018 cap on April 3.

"All cap-subject H-1B petitions filed before April 3, for the FY 2018 cap will be rejected," it said. Fiscal year 2018 begins on October 1, 2017.

USCIS said H-1B programme allows companies in the US to temporarily employ foreign workers in occupations that require the application of a body of highly specialised knowledge and a bachelor's degree or higher in the specific speciality or its equivalent.

H-1B speciality occupations may include fields such as science, engineering and information technology.
&nbsp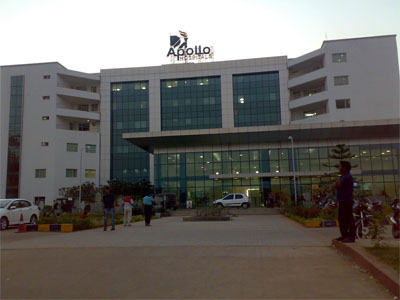 Apollo Hospitals Enterprise has slipped 7% to Rs 1,069, its lowest level since October 23, 2014 on BSE, in an otherwise firm market.
The National Pharmaceutical Pricing Authority (NPPA) on Wednesday fixed the price for primary knee replacement of titanium alloy at Rs 38,740 while the price for revision knee replacement of any material was pegged at Rs 62,770.
---
&nbsp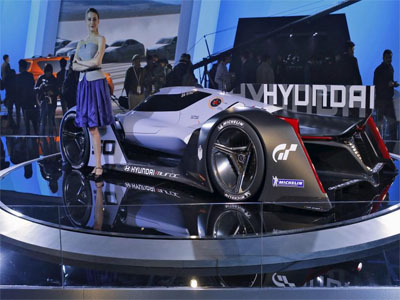 Seoul: Hyundai Motor Co. said on Thursday it will launch a long-range electric vehicle with a driving range of 500km (311 miles) per charge after 2021, seeking to address investor concerns that it is lagging rivals in the green car race.
The automaker and affiliate Kia Motors Corp., which together rank fifth in global vehicle sales, also said they are planning 31 eco-friendly models by 2020, up from a previously flagged 28. The new additions include three plug-in hybrid vehicles, which come on top of eight battery-powered cars and two fuel-cell vehicles.
---
&nbsp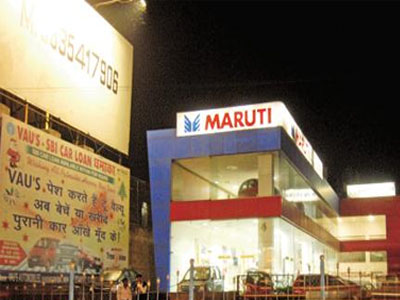 New Delhi: The country's largest carmaker Maruti Suzuki India (MSI) on Thursday launched a sporty version of its mid-sized sedan Ciaz with petrol variant tagged at Rs9.39 lakh (ex-showroom Delhi).
The diesel smart hybrid trim of the 'Ciaz S' version, which comes with all new premium black interiors with grey chrome finishing, is priced at Rs11.55 lakh.
---
&nbsp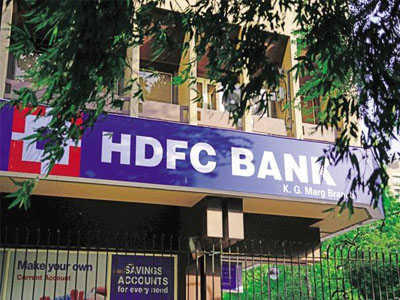 Bengaluru: HDFC Bank on Thursday cut interest rates on most of its savings accounts to 3.5% from 4%.
Customers with savings bank account balance of Rs50 lakh and above will continue to earn interest at 4% per annum, the lender said in a statement.
---
&nbsp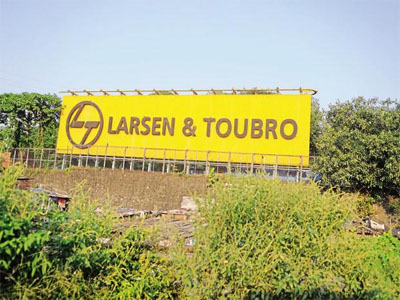 Mumbai: Engineering major Larsen & Toubro Ltd (L&T) on Wednesday said it has agreed to sell its entire stake in its unlisted unit L&T Cutting Tools Ltd to IMC International Metalworking Companies BV, owned by Berkshire Hathaway Inc., for Rs174 crore.
L&T Cutting Tools, incorporated in 1952, manufactures fabricated metal products.
---
Be the first person to write a business review for Applications for H1-B to be accepted from April 3