Deepak Nitrite soars 6% as subsidiary plans Rs 5,000-cr capex in Gujarat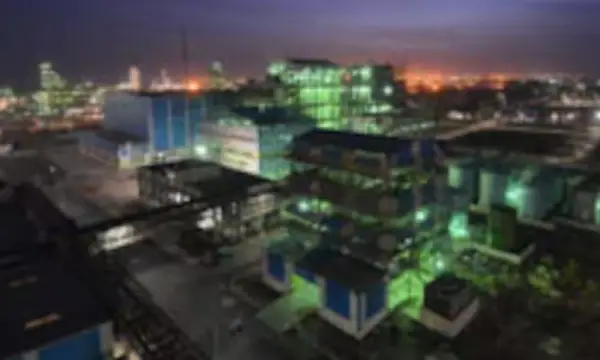 Shares of Deepak Nitrite (DNL) moved higher by 6 per cent to Rs 2,058.70 on the BSE in Wednesday's intra-day trade after the company announced Rs 5,000-crore capex plan in Gujarat.

The stock was trading at its highest level since December 2022. It hit a 52-week high of Rs 2,355.55 on November 3, 2022.

The company's wholly owned subsidiary, Deepak Chem Tech (formerly known as Deepak Clean Tech) signed a Memorandum of Understanding (MoU) with the government of Gujarat on May 23, 2023 with an intent to invest around Rs 5,000 crore in the next four years for setting up projects to manufacture speciality chemicals, phenol / acetone and bisphenol at Dahej / Nandesari.

The proposed investment will help reduce India's import bill. The products out of these projects have varied end use such as speciality chemicals cater to the demand of agro chemicals and pharma industries.
"Phenol and acetone are used in varied end-user segments like laminates, plywood, pharma, paint, adhesives etc. Bisphenot caters to epoxy and adhesives and is the most important feedstock towards Potycarbonate which has various applications across automotive, electronics and consumer goods, defense, medical equipment etc," the company said.

On the bourses, however, DNL has underperformed the marketin the past six months by falling 3 per cent on weak operational performance. By comparison, the S&P BSE Sensex was down 0.31 per cent during the same period.

In FY23, the company's earnings before interest, taxes, depreciation and amortization (Ebitda) was down 19 per cent year-on-year (YoY) to Rs 1,337 crore from Rs 1,646 crore in FY22. Ebitda performance was impacted due to a high base effect on account of higher realisations for some products in the prior period, combined with a sharp rise in input prices as well as utility costs such as power and fuel in the current period, DNL said.

There was further impact on Ebitda from unavailability of the Nandesari plant for 40 days due to a fire incident. The company also faced disruption in supply of some inputs for which higher cost alternate sources of supply were arranged.

Revenue, however, grew strongly at 17 per cent YoY to Rs 8,020 crore, due to higher volumes in the Phenolics segment in FY23.

DNL said it has undertaken substantial de-risking of its business model with assured supply of additional inputs, captive power supply and creating value from waste. Further, contracted supply of products from both segments provides high visibility of continued growth.