Nykaa trades lower for 8th straight day, down 11%; stock nears record low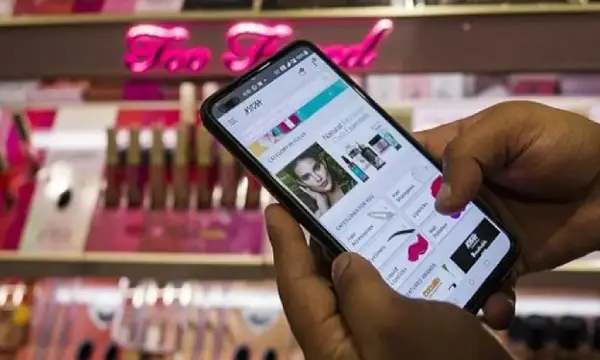 Shares of FSN E-commerce Ventures, the parent company of Nykaa, continued to reel under pressure, and were down 2 per cent at Rs 125.05 on the BSE in Wednesday's intra-day trade. The stock of the beauty e-retailer traded lower for the eight straight day and has shed 11 per cent during this period. It now quotes close to its all-time low of Rs 120.75, touched on January 23, 2023.

Nykaa is India's biggest online marketplace for beauty, personal care and fashion brands. The company made stock market debut on November 10, 2021. It issued shares at Rs 1,125 per share in initial public offering (IPO).

Last week, media reported that five executives at Nykaa resigned, amid intensifying competition and a fall stock price. Among the exits were Chief Commercial Operations Officer Manoj Gandhi, Chief Business Officer of fashion division Gopal Asthana, and Chief Executive Officer of wholesale business Vikas Gupta - all executives of Nykaa, the Reuters reported.

These resignations follow the departures of Arvind Agarwal (ex-CFO) in November 2022 and Reena Chhabra (ex-CEO Private labels) in August 2022.

Nykaa has commented that some of these exits were part of the standard annual appraisal and transition process, wherein people exit due to performance or to pursue other opportunities.

"In our interaction, management indicated that the overall departure is small in the context of company size. Also, some departures are based on performance appraisal and, hence, not entirely voluntary," analysts at Jefferies said in stock update.

The management also believes that the Nykaa team is sought after by competition and, hence, there will be a 'normal' level of attrition. The company will look to replace this with a mix of in-house and external talent. The move, however, should not signal a change in Nykaa's stance on its businesses, including fashion, eB2B, as well as own brands, per management, which have seen departures, the brokerage firm said with a 'Buy' rating on the stock.

"We have a BUY rating, and we value Nykaa's BPC business at 7.5x FY25E sales and Fashion business at 2.5x FY25E adj sales to arrive at a fair value of Rs 200. Rising competitive intensity from horizontal and vertical players and slowdown in urban discretionary consumption are downside risks," Jefferies said.