Banks surge on report govt may raise bond investment limit for FPIs to 10%
Posted on 13th December 2019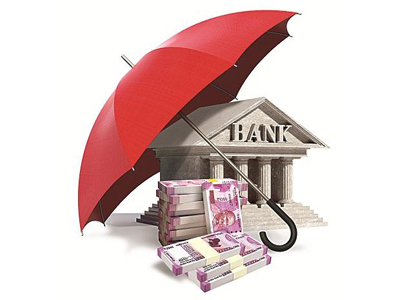 Banking counters such as IDBI Bank, State Bank of India (SBI), YES Bank, and ICICI Bank, were trading higher on Friday after reports suggested that the government is considering increasing the government bond investment limit of foreign portfolio investors (FPIs) to at least 10 per cent of the outstanding, from 6 per cent now, with an aim to incorporate local bonds into global bond indices.

According to a Business Standard report, the central bank, however, wants the government to go slow and first check how the currency risk is covered from the issuer perspective, before increasing the limits further. Hence, any further increase could take another year or two after the 10 per cent limit is declared, possibly in the Union Budget in February.

"India's plan might include a possible sovereign bond, but the Reserve Bank of India is opposed to it as the central bank doesn't want to face a currency risk. However, inclusion in the index itself becomes quasi-sovereign bonds as any investor can invest and transact in those bonds," it said.

Among private banks, YES Bank surged 5 per cent on the National Stock Exchange (NSE), followed by Axis Bank and RBL Bank (1.7 per cent each), Federal Bank (1.6 per cent), and IndusInd Bank (1.3 per cent). Besides, ICICI Bank, which gained only 0.6 per cent, hit a fresh 52-week high of Rs 538.9 apiece.

Among the public sector banks (PSBs) pack, UCO Bank surged 18.8 per cent on the NSE, Oriental Bank of Commerce gained 8 per cent, and Central Bank of India (5.6 per cent). Shares of Bank of India, Punjab National Bank (PNB), SBI, Canara Bank, and Allahabad Bank advanced up to 4 per cent.

Additionally, sentiment at D-Street was bolstered by the latest amendments approved by the Cabinet Committee of Economic Affairs (CCEA) with respect to the Insolvency and Bankruptcy Code (IBC). These amendments protect successful resolution applicants from criminal proceedings against offences committed by previous managements or promoters. Consequently, banking industry now expects the resolution proceeds from Essar Steel and Ruchi Soya to be received as early as next week.

Morevoer, the Cabinet also lowered the rating threshold for public sector banks to purchase high-rated pooled assets to BBB+ from "financially sound" nonbanking finance companies (NBFCs) and housing finance companies (HFCs) under the partial credit guarantee (PCG) scheme. Lowering the limit from AA will make more NBFCs and HFCs eligible for funds from banks.
Adani Gas crashes 14% on report of gas regulator's notice on non-disclosure
Posted on 24th January 2020

Shares of Adani Gas slipped 14 per cent to Rs 148 on the BSE in Friday's session on reports that Petroleum and Natural Gas Regulatory Board of India (PNGRB) has sent a notice to the company for failing to disclose crucial information regarding a scheme of arrangement with Adani Enterprises.

According to the report by TV channel CNBC Awaaz, Adani Gas has bid for gas projects using networth calculations of Adani Enterprises and that the company's shareholding changes and restructuring violated city gas distribution regulations.
---
Shiv Sena questions Centre on democracy ranking drop, economic woes
Posted on 24th January 2020

The Shiv Sena on Friday said there have been attempts to muzzle dissenting voices and this is one of the reasons for India slipping in the 2019 Democracy Index's global ranking. An editorial in Sena mouthpiece Saamana said a slowdown in economy gives rise to unrest and instability, and this was getting reflected in the prevailing situation in the country.

Now (after an economic slowdown) there is a slide in (India's) global democracy index ranking, the Marathi daily said.
---
---
Judge who issued death warrants against Nirbhaya rapists transferred to Supreme Court registry
Posted on 24th January 2020

A Delhi court judge who issued death warrants for all four convicts in Nirbhaya case has been transferred to the Supreme court registry.

Judge Satish Arora has been appointed as additional registrar in the Supreme Court on a deputation for a year.

Satish Arora had been hearing the petition of parents of Nirbhaya seeking to expedite the process of execution.
---
Companies announce clinical trials for vaccine against China virus
Posted on 24th January 2020

Clinical trials for a vaccine against the new virus sweeping China could be carried out in the summer, the head of an anti-epidemic coalition said on Thursday, as different companies announced research into the disease.

We can announce that we have three partnerships to develop vaccines against the novel coronavirus, Richard Hatchett, chief executive of the Coalition for Epidemic Preparedness Innovations (CEPI), said in Davos.
---
Be the first person to write a business review for Banks surge on report govt may raise bond investment limit for FPIs to 10%