Paytm Payments Bank deposit scheme: Key things to know
Posted on 11th October 2019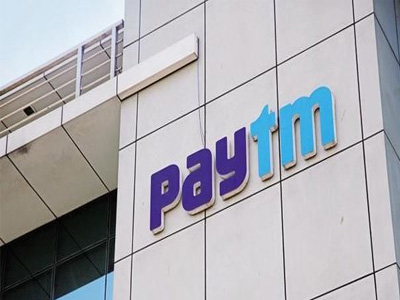 Paytm Payments Bank has announced a new fixed deposit scheme for its customers. India's largest payments bank is offering an interest of up to 7.5% on their fixed deposits (FDs) through Paytm Payments Bank's partner bank IndusInd Bank Ltd. The new fixed deposit scheme will be launched in early November. The new scheme will also enable savings account customers to create a fixed deposit with Paytm Payments Bank's partner bank, irrespective of the quantum of their investment, Satish Kumar Gupta, managing director and chief executive officer of Paytm Payments Bank, said.

Customers can instantly redeem the partial/complete amount from their fixed deposit at any time free of charge, added Gupta.

Paytm Payments Bank has also reduced interest rate on savings account deposits by 50 basis points to 3.5%. The new rate will be effective from November 9. "The RBI (Reserve Bank of India) recently cut the repo-rate by 25 basis points (bps) to 5.15%, which takes its cumulative cuts so far in the last 12 months to 135 basis points, which has prompted this move," said Gupta.

According to Paytm's official website, FDs will be booked with a maturity period that provides the highest interest rate. In case your FD is closed prematurely, before completion of the minimum period of 7 days, no interest shall be paid for the said FD, said Paytm. If your fixed deposit is closed prematurely before completion of the minimum period of 7 days, no interest shall be paid. The fixed deposit rate will be automatically renewed on maturity. The maturity period is mentioned as 13 months, according to the official website. There will be no penalty if you redeem the amount before maturity.

Customers can create fixed deposits starting from as low as Re 1 in Paytm Payments Bank's partner banks. According to the RBI's licensing and operative guidelines, the customer's aggregate balance in their payments bank account at the end of the day can not exceed ₹1 lakh.

As of April 2019, the Paytm Payments Bank have over ₹500 crore deposits in savings accounts, making it the largest payments bank in India in terms of deposits.
Banks of future will be very different, says RBI governor Shaktikanta Das
Posted on 25th February 2020

Banks of the future would be extremely different from now, and regulating the distinct segments of these banks would be a challenging task, Reserve Bank of India (RBI) Governor Shaktikanta Das said on Monday.

Therefore, an integrated framework for resolution of financial firms operating in India could be expected in the near future as that would add to the resilience of the financial system, Das said at the annual banking event of Mint.
---
Malaysia's Mahathir Mohamed returns as interim PM a day after resigning
Posted on 25th February 2020

Malaysia's Mahathir returns as interim PM amid political uncertainty

Malaysia's Mahathir Mohamad went back to work on Tuesday with the new title of interim prime minister, a day after he resigned the leadership in a shock move that plunged the country into political turmoil.
---
Adani group joins race to buy Air India, plans to submit EoI by next month
Posted on 25th February 2020
The Adani group will join the race to acquire Air India and plans to submit an expression of interest (EoI) by next month, said a source close to the development.

The final decision of Adani will, however, depend on the outcome of the due diligence after submission of the EoI. After the EoI process, prospective bidders will get access to data of the airline.
---
Delhi Deputy CM Manish Sisodia gets clean chit over Jamia violence tweet
Posted on 25th February 2020

The Deputy Chief Minister of Delhi, Manish Sisodia got a clean chit from the Delhi Police for his tweet that accused police personnel of setting DTC buses of fire during the violence that broke out in and around the Jamia Milia Islamia university in December last year.

In its Action Taken Report (ATR), the Delhi police stated that no cognizable offence is made out against Sisodia. No cognizable offense is made out against Sisodia from the contents of his tweet. Sisodia only tweet his opinion on a video clip that was running on news channels, the ATR said.
---
Conspiracy to defame India at international level: MoS Kishan Reddy on Delhi violence
Posted on 25th February 2020

After violence erupted in North-east Delhi in which four people, including one policeman, lost their lives, Union Minister of State for Home Affairs G Kishan Reddy has called it 'a conspiracy to defame India at international level' as the US President Donald Trump is on a visit to India.

Talking to news agency ANI, Reddy said, it is a conspiracy to defame India internationally. One police constable died during the riots. I ask Congress party and a few other political parties as to who will take the responsibility and why this conspiracy.
---
Be the first person to write a business review for Paytm Payments Bank deposit scheme: Key things to know