HSBC plans to slash 10,000 more jobs in cost-cutting drive: Report
Posted on 7th October 2019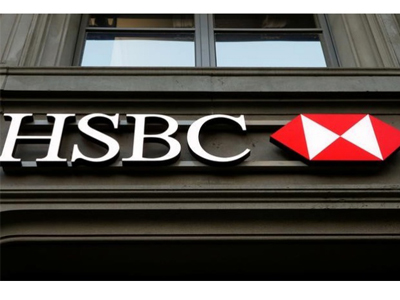 HSBC is planning to lay off up to 10,000 staff, a report said Monday, just weeks after its chief executive stepped down and announced the axing 4,000 posts citing a weak global outlook.

The latest cuts mostly in high-paid roles are part of a fresh cost-cutting drive by new boss Noel Quinn as the banking titan struggles to adjust to falling interest rates, Brexit and the long-running trade war, the Financial Times reported.

"We've known for years that we need to do something about our cost base, the largest component of which is people -- now we are finally grasping the nettle," the paper quoted an unnamed source as saying.

"There's some very hard modelling going on. We are asking why we have so many people in Europe when we've got double-digit returns in parts of Asia." The London-headquartered bank last month announced the shock exit of CEO John Flint after just 18 months in the hot seat but gave no reason for the decision.

At the same time it revealed it would axe two percent of its global workforce, or roughly 4,000 mostly management jobs, in a new restructuring aimed at weathering the global turmoil.

Still, its reported first-half net profit rose 18.6 per cent on-year to $8.5 billion. It is due to report third-quarter earnings at the end of October.

The cost-cutting drive is in line with other lenders who are battling global headwinds.

US banks including JPMorgan Chase and Wells Fargo have lowered their 2019 profit forecasts tied to interest rates as central banks around the world loosen monetary policy in response to a weakening global growth outlook.

Lower interest rates mean less profit on loans made by the banks, especially if they have offered higher returns on deposits to attract customers.

And last month Germany's second-largest lender Commerzbank said it plans to cut the equivalent of 4,300 full-time posts - a tenth of its workforce -- and shut 200 branches as it restructures.

Deutsche Bank has announced 18,000 job cuts and France's Societe Generale 1,600.
AIMPLB to decide on filing Ayodhya verdict review petition in SC today
Posted on 16th November 2019
The All India Muslim Personal Law Board (AIMPLB) is likely to take a call on whether to file a review petition in the Supreme Court's final verdict in the Ayodhya land dispute case.

A meeting of AIMPLB is expected to take place today in Lucknow to decide on call to be taken by the board in the Ram Janmabhoomi-Babri Masjid case verdict by the Supreme Court.
---
Maharashtra: BJP afraid MLAs may defect, says NCP's Nawab Malik
Posted on 16th November 2019
The Maharashtra BJP is bedevilled by the trepidation that politicians who joined the party ahead of the October 21 Assembly polls will defect and, hence, its leaders are claiming they will form government in the state, the NCP said on Saturday. NCP chief spokesperson Nawab Malik made the remarks a day after Maharashtra BJP chief Chandrakant Patil said his party will soon form the government and claimed it can count on the support of 119 MLAs, including Independents, in the 288-member Assembly.
---
SAT pulls up Sebi for 'shabby' handling of complaints from investor
Posted on 16th November 2019
The Securities and Appellate Tribunal (SAT) has hauled up the Securities and Exchange Board of India (Sebi) for giving computer-generated response to investor complaints filed on its online platform Scores and for disposing of the matter without settling the case.

"We find the approach adopted by Sebi to be a strange one. Such computer-generated disposal of a serious complaint speaks volumes on the conduct in treating the minority shareholders in this shabby manner," the tribunal said while delivering a judgment on a matter related to an investor complaint.
---
US to extend licence for its firms to continue business with Huawei: Report
Posted on 16th November 2019
The Trump administration is set to issue a two-week extension of a licence allowing U.S. companies to continue doing business with China's Huawei Technologies Co Ltd, two sources familiar with the deliberations said.

The extension of around two weeks is far shorter than the prior 90-day extension and a longer extension is in the works but has not yet been finalised due to regulatory hurdles, said one source who was briefed on the matter.
---
SC sets aside NCLAT order, paves way for Arcelor to acquire Essar Steel
Posted on 16th November 2019
The Supreme Court on Friday brought down the curtains on an epic battle for debt-laden Essar Steel, paving the entry of the world's largest steel maker, ArcelorMittal, into the second-biggest steel market, India.

In a ruling that would have a far-reaching impact on cases under the Insolvency and Bankruptcy Code (IBC), the apex court has set aside the National Company Law Appellate Tribunal (NCLAT) order that put a different class of creditors — financial vis-a-vis operational creditors as also secured and unsecured financial creditors — on a par.
---
Be the first person to write a business review for HSBC plans to slash 10,000 more jobs in cost-cutting drive: Report