Amazon rolls out machines that pack orders and replace jobs
Posted on 14th May 2019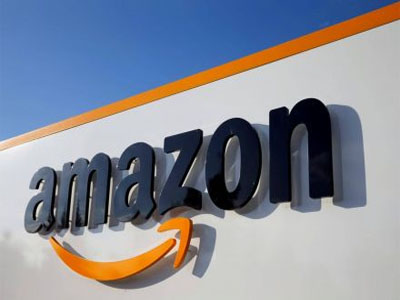 San Francisco: Amazon.com Inc is rolling out machines to automate a job held by thousands of its workers: boxing up customer orders.

The company started adding technology to a handful of warehouses in recent years, which scans goods coming down a conveyor belt and envelopes them seconds later in boxes custom-built for each item, two people who worked on the project told Reuters.

Amazon has considered installing two machines at dozens more warehouses, removing at least 24 roles at each one, these people said. These facilities typically employ more than 2,000 people.

That would amount to more than 1,300 cuts across 55 US fulfillment centers for standard-sized inventory. Amazon would expect to recover the costs in under two years, at USD 1 million per machine plus operational expenses, they said.

The plan, previously unreported, shows how Amazon is pushing to reduce labor and boost profits as automation of the most common warehouse task – picking up an item – is still beyond its reach. The changes are not finalized because vetting technology before a major deployment can take a long time.

Amazon is famous for its drive to automate as many parts of its business as possible, whether pricing goods or transporting items in its warehouses. But the company is in a precarious position as it considers replacing jobs that have won it subsidies and public goodwill.

"We are piloting this new technology with the goal of increasing safety, speeding up delivery times and adding efficiency across our network," an Amazon spokeswoman said in a statement. "We expect the efficiency savings will be re-invested in new services for customers, where new jobs will continue to be created."

Amazon last month downplayed its automation efforts to press visiting its Baltimore fulfillment center, saying a fully robotic future was far off. Its employee base has grown to become one of the largest in the United States, as the company opened new warehouses and raised wages to attract staff in a tight labor market.

A key to its goal of a leaner workforce is attrition, one of the sources said. Rather than lay off workers, the person said, the world's largest online retailer will one day refrain from refilling packing roles. Those have high turnover because boxing multiple orders per minute over 10 hours is taxing work. At the same time, employees that stay with the company can be trained to take up more technical roles.

The new machines, known as the CartonWrap from Italian firm CMC Srl, pack much faster than humans. They crank out 600 to 700 boxes per hour, or four to five times the rate of a human packer, the sources said. The machines require one person to load customer orders, another to stock cardboard and glue and a technician to fix jams on occasion.
Gold prices slump to Rs 48,900 per 10 gm, Silver rallying at Rs 51,950 a kg
Posted on 11th July 2020
Gold prices on Saturday fell to Rs 48,900 from Rs 49,100 per 10 gram, while silver climbed to Rs 51,950 from Rs 51,900 per kilogram, according to Good Returns website.

Gold jewellery prices vary across India, the second-largest consumer of the metal, due to excise duty, state taxes, and making charges.
---
Facebook plans to ban political ads before US Presidential election: Report
Posted on 11th July 2020
Facing intense criticism from all quarters, Facebook is planning to ban political ads on its platform like Twitter does as the US inches closer towards the presidential election in November, the media reported on Saturday.

According to a report in CNN Business citing sources, the potential ban on political ads to reduce the spread of disinformation has been under consideration since last fall.
---
RIL closes four Jio stake sale deals, receives Rs 30,062 cr from investors
Posted on 11th July 2020
After Facebook Inc, Reliance Industries has closed deals to sell a minority stake in its digital arm to four other investors, receiving a total of over Rs 30,062 crore.

In a regulatory filing, Reliance said it has closed the sale of 6.13 per cent stake in Jio Platforms with L Catterton, The Public Investment Fund, Silver Lake and General Atlantic.
---
Kolkata: Eden Gardens to be used as COVID-19 quarantine facility for police personnel
Posted on 11th July 2020
Kolkata Police can now use the galleries of Eden Gardens stadium as a makeshift quarantine facility, the Cricket Association of Bengal (CAB) on Friday said.

A meeting at Kolkata Police Headquarter, Lal Bazaar, took place at the Chamber of Special Commissioner Jawed Shamim. It was attended by CAB president Avishek Dalmiya.
---
India sees 27,114 new coronavirus cases, tally crosses 8 lakh-mark
Posted on 11th July 2020
In another highest single-day spike of coronavirus cases, India on Saturday reported 27,114 new cases in the last 24 hours. As many as 519 deaths were reported during this period.

With this, the country's total count has crossed the eight lakh-mark.

The total number of positive cases in the country stands at 8,20,916, including 2,83,407 active cases, 5,15,386 cured/discharged/migrated and 22,123 deaths, according to the Ministry of Health and Family Welfare.
---
Be the first person to write a business review for Amazon rolls out machines that pack orders and replace jobs