NTPC threatens to cut power supply to Jammu and Kashmir over dues of Rs 2,000 crore
Posted on 12th February 2019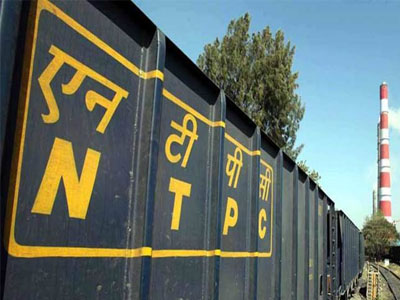 State-run power generation company NTPC has threatened to curtail power supply to Jammu & Kashmir from February 19 unless the state's power development department clears dues that have shot up to almost Rs 2,000 crore. Of the total outstanding dues, as much Rs 1,626 crore has been pending for more than 60 days.

As per the regulation notice sent to the electricity distribution company (discom) by NTPC, some of the bills for which payments have not been made were issued as early as February 2018. The state discom's aggregate technical and commercial losses – an indicator of losses due to pilferage and billing inefficiencies – stand at a staggering 52.8%, against the national average of 21.2%.

Earlier this month, a memorandum of understanding was exchanged among NHPC, J&K power development department and J&K state power development corporation for the execution of the 850 MW Ratle hydroelectric project during the visit of Prime Minister Narendra Modi.

Recently, NTPC has also warned the discoms of Andhra Pradesh, Karnataka and Telangana of trimming power supply due to a rise in unpaid bills. The Andhra Pradesh Power Finance Corporation is issuing bonds of Rs 2,000 crore – backed by unconditional and irrevocable guarantee by the state government – to pay the outstanding dues.

NTPC's management recently said that it is considering offsetting dues from Uttar Pradesh by picking up the state's equity in the 1,320 MW Meja power plant. The management also pointed out that payment delays were mostly on account of renewable energy, which is a little bit costlier than thermal power.

Rise in receivables, coupled with `280-crore under-recoveries in the first three quarters of FY19 due to coal shortage, is seen to be putting additional pressure on the power generation behemoth's financial performance.
Air India Express launches international operations from Surat
Posted on 18th February 2019
Surat: Gujarat's 'diamond city' Surat has made it to the international aviation map with the first Air India Express flight arriving here carrying 75 passengers from Sharjah, the airline said on Sunday.

The maiden Air India Express flight IX 172 from Sharjah touched down atthe Surat airport at 11.30 pm on Saturday with 75 passengers on board the Boeing 737-800 aircraft, the airline said in a statement.
---
Punjab National Bank in better state, but momentum is still soft – reduce holdings
Posted on 18th February 2019
Punjab National Bank (PNB), post three quarters of muted profitability (losses), reported PAT of `2.5 bn in Q3FY19. This was led by better-than-expected asset quality even as business momentum continued to remain soft.

(a) slippages were restricted at sub-Rs 40 bn (3.7%). This, with better recovery, led to dip in GNPL; (b) that said, business momentum continued to be soft (albeit improving), which with sustained NIM pressure restricted core operating profitability; and (c) improved coverage led to dip in NNPL & sequential traction in domestic growth was encouraging.
---
The Tata way: Cyrus Mistry or N Chandrasekaran, it's all about crown jewel TCS
Posted on 18th February 2019
Two years after a change of leadership at the Tata Group, it is abundantly clear that whether it's Cyrus Mistry or Natarajan Chandrasekaran, cleaning up after Ratan Tata is not easy. Today, the sprawling conglomerate is even more about TCS than when Mistry left it.

The software major accounts for 73% or nearly three-fourths of the combined market capitalisation of ten top 10 companies; this share was just 59% in February 2017, when Chandra took over the reins at the group as chairman, Tata Sons.
---
Amazon's deep bench calms investors amid Jeff Bezos scandal, NYC rift
Posted on 18th February 2019
It's been a rough few weeks for the world's wealthiest man. Amazon.com CEO Jeff Bezos announced his divorce. He became engulfed in a tabloid scandal complete with blackmail allegations. And, on Thursday, his company abruptly scrapped plans to invest $2.5 billion and hire 25,000 people for a giant new office in New York City.
---
Airtel, Voda Idea see green shoots after weeding out low-end users
Posted on 18th February 2019
Both the incumbents changed their subscriber definition and plan to focus on revenue-generating users, who will go for a minimum recharge plan every month. Earlier, in one recharge, a subscriber could receive incoming calls for six months. No doubt, the incumbents are moving cautiously to improve their Arpus, and subsequently revenues through such measures.
---
Be the first person to write a business review for NTPC threatens to cut power supply to Jammu and Kashmir over dues of Rs 2,000 crore