PNB to raise Rs 8,600 crore through asset sale in FY19
Posted on 9th August 2018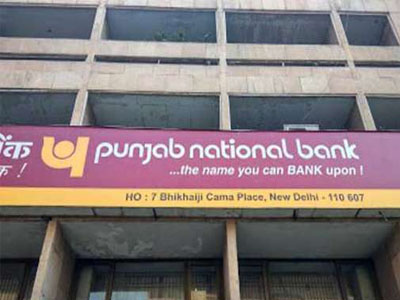 Punjab National Bank (PNB) expects to raise Rs 8,600 crore from sale of assets in 2018-2019, its managing director and chief executive officer Sunil Mehta said on Wednesday. "We have a small battery of non-core assets which will be unlocked. In the first quarter, we have done Rs 167 crore. We have a target of Rs 8,600 crore during the (current) financial year. It includes both investments as well as sale of real estate," the MD& CEO said.

Of the Rs 167-crore raised in the June quarter, Rs 47 crore came from the sale of real estate assets and the remaining Rs 120 crore by exiting rating agencies Icra and Crisil, and stock exchange BSE. The bank is aiming at selling its stake in PNB Housing Finance in FY19. Also, it is set to divest 4% stake through the public offer of PNB MetLife Insurance and retain 26% stake at the end of the sale.

"The MetLife IPO (initial public offer) is mainly for price discovery," Mehta said. Among the real estate assets on the block is the bank's former headquarters at Bhikaji Cama Place, Delhi. PNB is known to be negotiating with two government entities over the sale of the property. "We are not going to sell any asset at a discount," Mehta said.

At the end of the March quarter, PNB had found itself in a precarious position in terms of capital as the impact of the Nirav Modi fraud pushed the bank's capital adequacy ratio (CAR) to 9.2%, just above the regulatory requirement of 9%. It has improved to 9.62% at the end of the June quarter. Analysts say there is still some concern around PNB's tier-1 ratio, which stood at 6.05%, compared to the regulatory mandate of 5.5%.

Kotak Institutional Equities on Wednesday wrote in a report, "The key risk is tier-1 ratio, which is quite low at ~7% even after government infusion. The bank needs to further reduce its risk weighted assets or raise capital through asset sales/infusion, both of which is underway." PNB reduced its risk weighted assets by Rs 40,000 crore in Q1 and received a Rs 2,860-crore infusion from the government. In Q2, it hopes to make recoveries from seven large accounts which are being resolved under the Insolvency and Bankruptcy Code.
Sensex, Nifty end higher for 2nd session on strong fund inflow, firm rupee
Posted on 17th November 2018
The BSE Sensex on Friday continued its rising streak for the second day to end at near a four-week high of 35,436.33, fuelled by gains in Reliance Industries, Bharti Airtel and other bluechips amid continued foreign fund inflows and strengthening rupee.

A higher opening in European shares too influenced sentiments here.
---
---
Relief for Hyundai: Supreme Court stays Rs 420-crore fine
Posted on 17th November 2018
The Supreme Court on Friday stayed the Competition Commission of India's order that imposed over Rs 420-crore penalty on the country's second-largest car maker Hyundai Motors India for anti-trade practices including lack of standardisation of spare parts and allowing original equipment suppliers (OESs) to sell spare parts in the open market without any restrictions.
---
Analyst Corner: Retain 'buy' on Ashok Leyland, target price Rs 135
Posted on 17th November 2018
The EBITDA margin at 10.6% for Q2FY19 missed our/consensus estimates by 60 bps on lower realizations and higher commodity costs. The bigger surprise was resignation of Vinod Dasari with effect from March 31, 2019. Dheeraj Hinduja will take over as the executive Chairman till the Board finds a suitable replacement.We expect FY20 earnings to benefit from a confluence of factors (higher volumes, lower discounts, higher operating leverage) on BS6 pre-buy.
---
GVK Power gets approval to raise Rs 8,000 crore for debt repayment
Posted on 17th November 2018
GVK Power and Infrastructure (GVKPIL) has received the shareholders' approval to raise up to Rs 8,000 crore.

The resolution to raise the funds, by a combination of various options listed on the agenda of the annual general meeting (AGM) held recently, has been passed by the requisite majority, the company said in a BSE filing on Friday.
---
Be the first person to write a business review for PNB to raise Rs 8,600 crore through asset sale in FY19