PNB to raise Rs 8,600 crore through asset sale in FY19
Posted on 9th August 2018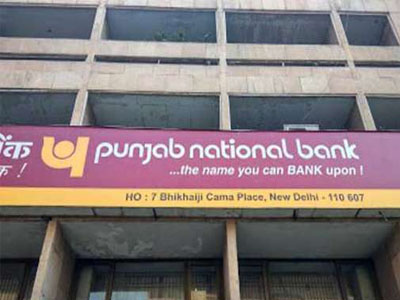 Punjab National Bank (PNB) expects to raise Rs 8,600 crore from sale of assets in 2018-2019, its managing director and chief executive officer Sunil Mehta said on Wednesday. "We have a small battery of non-core assets which will be unlocked. In the first quarter, we have done Rs 167 crore. We have a target of Rs 8,600 crore during the (current) financial year. It includes both investments as well as sale of real estate," the MD& CEO said.

Of the Rs 167-crore raised in the June quarter, Rs 47 crore came from the sale of real estate assets and the remaining Rs 120 crore by exiting rating agencies Icra and Crisil, and stock exchange BSE. The bank is aiming at selling its stake in PNB Housing Finance in FY19. Also, it is set to divest 4% stake through the public offer of PNB MetLife Insurance and retain 26% stake at the end of the sale.

"The MetLife IPO (initial public offer) is mainly for price discovery," Mehta said. Among the real estate assets on the block is the bank's former headquarters at Bhikaji Cama Place, Delhi. PNB is known to be negotiating with two government entities over the sale of the property. "We are not going to sell any asset at a discount," Mehta said.

At the end of the March quarter, PNB had found itself in a precarious position in terms of capital as the impact of the Nirav Modi fraud pushed the bank's capital adequacy ratio (CAR) to 9.2%, just above the regulatory requirement of 9%. It has improved to 9.62% at the end of the June quarter. Analysts say there is still some concern around PNB's tier-1 ratio, which stood at 6.05%, compared to the regulatory mandate of 5.5%.

Kotak Institutional Equities on Wednesday wrote in a report, "The key risk is tier-1 ratio, which is quite low at ~7% even after government infusion. The bank needs to further reduce its risk weighted assets or raise capital through asset sales/infusion, both of which is underway." PNB reduced its risk weighted assets by Rs 40,000 crore in Q1 and received a Rs 2,860-crore infusion from the government. In Q2, it hopes to make recoveries from seven large accounts which are being resolved under the Insolvency and Bankruptcy Code.
L&T Construction wins over ₹7,000-crore contract for building major airport
Posted on 18th February 2019
New Delhi: Infrastructure major Larsen & Tourbo (L&T) Monday said its construction arm has won a contract for building a major airport.

The engineering and construction company, however, did not provide the exact value of the contract; but specified that as per its classification, the mega project is in the range of over ₹7,000 crore.
---
Yes Bank shares falls sharply as RBI censures selective disclosure
Posted on 18th February 2019
Mumbai: Yes Bank Ltd. fell after India's central bank reprimanded it for selectively revealing a "confidential" report by the regulator that led to a 30 percent surge in the lender's shares Thursday. The regulator called the disclosure a "deliberate attempt" to mislead the public.
---
Air India Express launches international operations from Surat
Posted on 18th February 2019
Surat: Gujarat's 'diamond city' Surat has made it to the international aviation map with the first Air India Express flight arriving here carrying 75 passengers from Sharjah, the airline said on Sunday.

The maiden Air India Express flight IX 172 from Sharjah touched down atthe Surat airport at 11.30 pm on Saturday with 75 passengers on board the Boeing 737-800 aircraft, the airline said in a statement.
---
Punjab National Bank in better state, but momentum is still soft – reduce holdings
Posted on 18th February 2019
Punjab National Bank (PNB), post three quarters of muted profitability (losses), reported PAT of `2.5 bn in Q3FY19. This was led by better-than-expected asset quality even as business momentum continued to remain soft.

(a) slippages were restricted at sub-Rs 40 bn (3.7%). This, with better recovery, led to dip in GNPL; (b) that said, business momentum continued to be soft (albeit improving), which with sustained NIM pressure restricted core operating profitability; and (c) improved coverage led to dip in NNPL & sequential traction in domestic growth was encouraging.
---
The Tata way: Cyrus Mistry or N Chandrasekaran, it's all about crown jewel TCS
Posted on 18th February 2019
Two years after a change of leadership at the Tata Group, it is abundantly clear that whether it's Cyrus Mistry or Natarajan Chandrasekaran, cleaning up after Ratan Tata is not easy. Today, the sprawling conglomerate is even more about TCS than when Mistry left it.

The software major accounts for 73% or nearly three-fourths of the combined market capitalisation of ten top 10 companies; this share was just 59% in February 2017, when Chandra took over the reins at the group as chairman, Tata Sons.
---
Be the first person to write a business review for PNB to raise Rs 8,600 crore through asset sale in FY19