PNB to raise Rs 8,600 crore through asset sale in FY19
Posted on 9th August 2018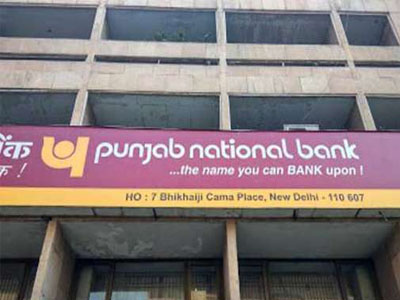 Punjab National Bank (PNB) expects to raise Rs 8,600 crore from sale of assets in 2018-2019, its managing director and chief executive officer Sunil Mehta said on Wednesday. "We have a small battery of non-core assets which will be unlocked. In the first quarter, we have done Rs 167 crore. We have a target of Rs 8,600 crore during the (current) financial year. It includes both investments as well as sale of real estate," the MD& CEO said.

Of the Rs 167-crore raised in the June quarter, Rs 47 crore came from the sale of real estate assets and the remaining Rs 120 crore by exiting rating agencies Icra and Crisil, and stock exchange BSE. The bank is aiming at selling its stake in PNB Housing Finance in FY19. Also, it is set to divest 4% stake through the public offer of PNB MetLife Insurance and retain 26% stake at the end of the sale.

"The MetLife IPO (initial public offer) is mainly for price discovery," Mehta said. Among the real estate assets on the block is the bank's former headquarters at Bhikaji Cama Place, Delhi. PNB is known to be negotiating with two government entities over the sale of the property. "We are not going to sell any asset at a discount," Mehta said.

At the end of the March quarter, PNB had found itself in a precarious position in terms of capital as the impact of the Nirav Modi fraud pushed the bank's capital adequacy ratio (CAR) to 9.2%, just above the regulatory requirement of 9%. It has improved to 9.62% at the end of the June quarter. Analysts say there is still some concern around PNB's tier-1 ratio, which stood at 6.05%, compared to the regulatory mandate of 5.5%.

Kotak Institutional Equities on Wednesday wrote in a report, "The key risk is tier-1 ratio, which is quite low at ~7% even after government infusion. The bank needs to further reduce its risk weighted assets or raise capital through asset sales/infusion, both of which is underway." PNB reduced its risk weighted assets by Rs 40,000 crore in Q1 and received a Rs 2,860-crore infusion from the government. In Q2, it hopes to make recoveries from seven large accounts which are being resolved under the Insolvency and Bankruptcy Code.
Hindustan Petroleum Corp enters into a long-term agreement with HMEL
Posted on 22nd September 2018
Hindustan Petroleum Corporation (HPCL) on Friday entered into a long-term agreement with HMEL (HPCL-Mittal Energy) for operations and maintenance of its newly-commissioned bitumen terminal at Bathinda.

HMEL recently set up a bitumen blowing unit with a capacity of 550 million tonne per annum different grades of bitumen plant at Guru Gobind Singh Refinery, Bathinda. The agreement is for storing, handling and dispatching the product.
---
Amazon India to soon sell cow urine and dung based soaps, face packs made by RSS-backed centre
Posted on 22nd September 2018
Soaps, face packs, shampoos and medicinal products made from cow urine and dung may soon be just a click away as an RSS-backed centre says it is set to sell these on e-commerce major Amazon India.

Deen Dayal Dham, a centre run by the RSS in Farah town of Mathura in Uttar Pradesh, will first put up a dozen products related to health, beauty and apparel on the website for sale, a manger at the centre said.
---
Sensex witnesses flash crash
Posted on 22nd September 2018
Mumbai: The shares of housing finance companies (HFC) and other financial service firms were battered badly on Friday causing a flash crash on the domestic bourses as rumours about default by certain entities amidst rising delinquencies and cost of capital triggered panic selling in the market.
---
Infosys to offer cloud solutions to global enterprises on Google Clouds
Posted on 22nd September 2018
Software major Infosys would offer scalable services and solutions on demand to global enterprises on search engine's Google cloud platform, the IT major said on Saturday.

"We are partnering with Google to develop cloud transformation and migration services for enabling enterprises transform their businesses on scalable and on-demand model," said the city-based company in a statement.
---
RIL closes KG-D6 oilfield
Posted on 22nd September 2018
Reliance Industries has permanently shut down its only oilfield (MA field) in the KG-D6 block on the back of dwindling output from the reserve. This was the company's first foray into oil and gas exploration that began in September 2008 when the field started producing oil.

"The MA (D26) field in Block KG-DWN-98/3 (KGD6), which is being operated by RIL as an operator of the joint venture consisting of RIL (60 per cent), BP (30 per cent) and Niko (10 per cent)
---
Be the first person to write a business review for PNB to raise Rs 8,600 crore through asset sale in FY19