Essar Oil UK's net profit dips 4.2% to Rs 10.37 billion in 2017-18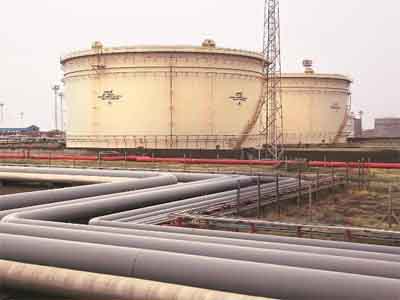 Essar Oil UK, one of the leading dowstream energy company in the UK running Stanlow Manufacturing Complex refineries, has posted a 4.2 per cent dip in net profit for the financial year 2017-18 as compared to the previous financial year.
The company posted a net profit of Rs 10.37 billion during the period under review, as against Rs 11.25 billion during the year 2016-17. The company cited that it manage to maintain the net profit with a marginal dip, despite Stanlow operating for only nine months in the Financial Year due to the shutdown period involving upgrade work.
Meanwhile, the company's gross revenue for the fiscal saw a 10.2 per cent increase to Rs 349.47 billion, as against Rs 329.75 billion in 2016-17.
The refinery meets over 16 per cent of the UK's road transport fuel demand. Throughout in FY18 was 7.19 million tonne, a reduction of 20.9 per cent on FY17 due to the major turnaround in Q4.
The refinery completed the execution of all project upgrades during the turnaround. It is expected the margin improvements will yield an incremental margin of $75 million to $80 million annually in the prevailing market.
With the implementation of Tiger Club (an efficiency upgradation programme), the refinery is capable of producing 145 KT of aviation fuel per month which was 120 KT before. This is expected to further increase by 25 KT by 2020. Essar Oil UK Chief Executive Officer, S. Thangapandian, said: "The completion of project Tiger Cub was a major positive and is already exceeding our expectations in some respects. Going forward, the focus remains on the delivery of further margin booster initiatives to improve yields and increase volumes to grow market share."
The company also operates 55 retail outlets in the country. Essar has invested $250 million in capex and maintenance at Stanlow in the financial year which ended on March 31, 2018 to ramp up throughput, improve yields and revenues. Essar has invested over $850 million since acquiring Stanlow in July 2011, helping to turn around the business and build a company that is both profitable and sustainable. The company's Stanlow refinery supplies 100 per cent of the jet fuel requirement for Leeds and Liverpool airports and more than 85% of the requirement at Manchester airport.