Amazon Web Services Cloud helping researchers make sense of genomics data
Posted on 2nd July 2018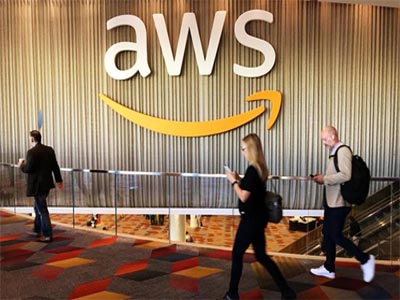 When it comes to genome analytics, data may run in petabytes (PB is 1,000 terabytes). Keeping this data stored in Cloud is paramount and Amazon Web Services (AWS) is helping Genome Institute of Singapore (GIS) achieve that. "We do have a lot of data when we're studying cancer or heart disease. That's human data and for that, we have very strong security protocols in place.

"That's extremely important and AWS is helping us with that," Swaine Chen, Professor and Senior Research Scientist at GIS, told IANS in an interview.

The Cloud-based intelligent solutions from AWS, which is retail giant Amazon's Cloud computing arm, is helping GIS which is Singapore's leading public sector agency store the data, compute, analyse and make sense of it. "It is clearly cheaper to go with AWS than to run our own infrastructure. We use AWS solutions for storage. We use it for analytics. We use it for storage and compute and also for collaboration and sharing data with partners," Chen informed.

In 2015, Singapore witnessed an outbreak of Group B Streptococcus (GBS) that came from raw fish. The researchers at GIS sequenced genomic DNA to tell the difference between strains of GBS and managed to control the outbreak. "We did genomics. The strain of Group B Streptococcus was found both in human patients and, at the same time, we found it in fish that was sold at the food stalls," Chen said.

The GIS has over 300 scientists, trainees and staff and Cloud computing is enabling the institution to decode the humongous data faster. Chen is open to collaborating with the Indian institutions. "We are very open to supporting countries in the region as well as globally. India is witnessing new diseases and we can help with genomics," he said.

On Nipah virus that took nearly 17 lives in Kerala before it was contained, Dr Chen said this is a scary situation.

"If you have a disease that you have never seen, that's very scary. How are you going to figure that out? How will you figure out that this is a totally new virus or totally new bacteria? In the past, we would have to grow that bacteria, we would have to grow that virus. Now we can sequence the whole thing," Chen said. "We're always seeking new partners. If we can help each other, then that just makes sense," he added.
ICICI Bank shares gain 3% after setting floor price for QIP issue
Posted on 11th August 2020
Shares of ICICI Bank gained as much as 3 per cent to Rs 374.15 on the BSE on Tuesday after the private lender launched its qualified institutional placement (QIP), setting the floor price at Rs 351.36 per share.

The bank plans to raise up to Rs 15,000 crore to support business growth and create a buffer to absorb any shock from the economic disruption caused by the coronavirus pandemic.
---
Axis Bank raises Rs 10,000 cr via allotment of equity shares to QIBs
Posted on 11th August 2020
Private sector lender Axis Bank on Tuesday said it has raised Rs 10,000 crore through allotment of equity shares to qualified institutional buyers (QIB).

Last week, Axis Bank had set a floor price of Rs 442.19 per equity share for its proposed Rs 15,000-crore qualified institutional placement (QIP).
---
JSW Steel production rises 9% in July at 1.2 million tonnes
Posted on 11th August 2020
JSW Steel, the flagship business of 12 billion dollar JSW Group, on Tuesday reported crude steel production of 12.46 lakh tonnes in July, up 9 per cent from 11.44 lakh tonnes in the previous month.

In July last year, however, it had recorded crude steel production of 13.17 lakh tonnes, it said in a statement. The average capacity utilisation was 83 per cent as against 76 per cent in June.
---
Hyundai Creta's sales milestone, crosses 500,000 mark in domestic market
Posted on 11th August 2020
Hyundai Creta's sales number has touched 5,00,000-mark in the domestic market, the company announced on Tuesday.

Hyundai Creta has been the blockbuster model in the Indian Automobile industry ever since its launch in 2015. Redefining the SUV landscape in India, Creta's supremacy transpires from Hyundai's technological prowess and innovation, outperforming the industry benchmarks in all aspects, said Tarun Garg, Director (Sales, Marketing & Service), Hyundai Motor India Ltd.
---
Dr Reddy's Laboratories launches drug to treat infections in US market
Posted on 11th August 2020
Dr Reddys Laboratories Ltd on Tuesday announced the launch of a generic version of Ciprodex (ciprofloxacin 0.3% and dexamethasone 0.1%) Otic Suspension in the American market, following approval from the US Food and Drug Administration (USFDA).

Ciprodexis used in adults and children 6 months of age or older to treat certain types of infections caused by certain germs called bacteria.
---
Be the first person to write a business review for Amazon Web Services Cloud helping researchers make sense of genomics data