&nbsp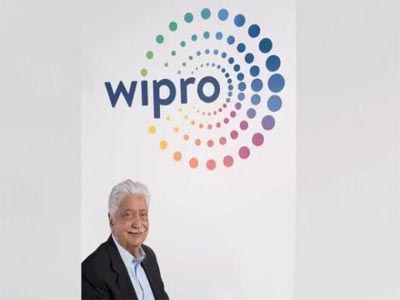 The mega share buyback of India's third-largest IT company Wipro concluded with a huge participation on Wednesday. Against buyback offer of 34.37 crore shares, about 3.4 times shares were tendered by investors in the two-week long share repurchase from 29 November to 13 December. Wipro's latest buyback offer followed its another large share buyback of Rs 2,500 crore that was exercised in May 2016. Rs 11,000 crore share repurchase of Wipro which is also India's third-largest was managed by JM Financial Institutional Securities.
---
&nbsp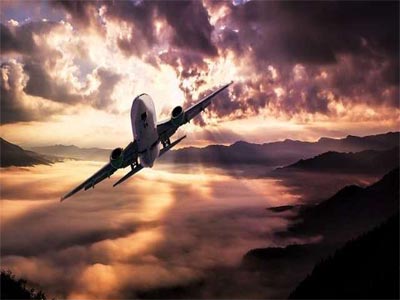 The Telecom Regulatory Authority of India (TRAI) will reportedly come out with its much-awaited recommendations for in-flight connectivity by December-end.
"Recommendations on in-flight connectivity to come out by year end or next 15 days," TRAI Chairman R.S. Sharma told reporters in New Delhi on Wednesday on the sidelines of an event organised by Broadband India Forum.
---
&nbsp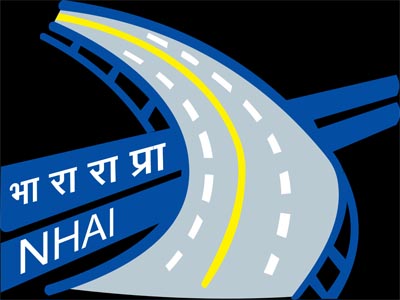 The National Highways Authority of India (NHAI) is making all-out efforts to speed up award and construction of highways and would bid out projects for 3,500 km by December.
"NHAI has invited bids for projects of 4,900 km till November, 2017, while bids for another 3,500 km are likely to be invited by December end, taking the total to 8,400 km," the Ministry of Road Transport and Highways said in a statement.
---
&nbsp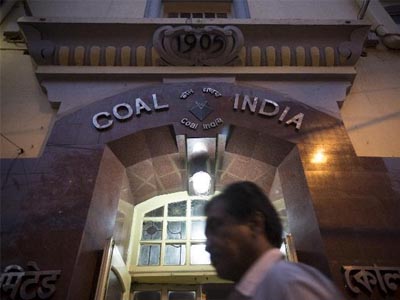 Coal offtake by Mahanadi Coalfields (MCL), a Coal India (CIL) subsidiary, has fallen short of the target by five per cent during April-November of the current financial year. MCL is amongst the three CIL subsidiaries where coal offtake failed to meet the targeted figure.
Although CIL's overall coal despatches at the end of November grew eight per cent, MCL is the second-largest subsidiary in terms of coal production volume after South Eastern Coalfields (SECL).
---
&nbsp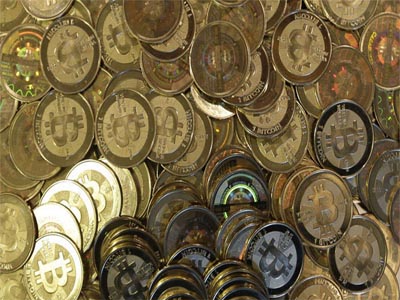 NEW DELHI: The Income Tax Department today conducted survey operations at major Bitcoin exchanges across the country on suspicion of alleged tax evasion, official sources said.
They said various teams of sleuths of the department, under the command of the Bengaluru investigation wing, today visited the premises of nine such exchanges in the country including in Delhi, Bengaluru, Hyderabad, Kochi and Gurugram, since early morning.
---
&nbsp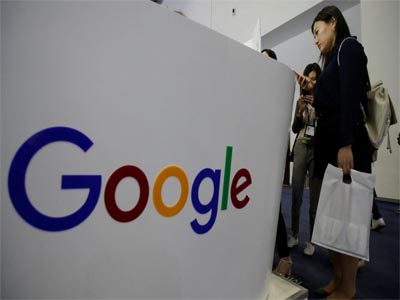 ---
&nbsp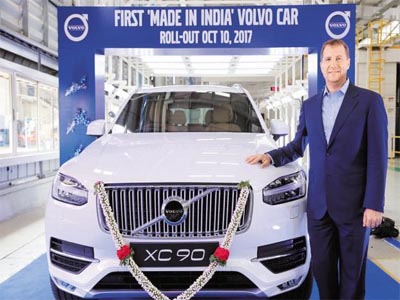 New Delhi: Swedish car maker Volvo Car Corp. will sell only electric, hybrid and plug-in hybrid cars in India after 2019 as part of its plan to shift to such vehicles worldwide.
"We must follow the same strategy in India and if we would want to be the leaders here when it comes to electrification, then we have to be the first in line," said Charles Frump, managing director of Volvo Auto India Pvt. Ltd.
---
&nbsp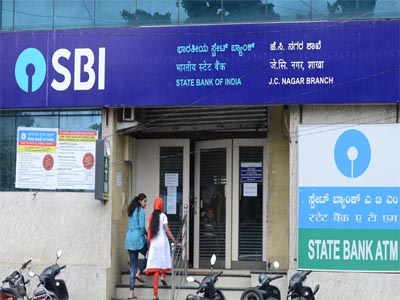 Ten State Bank of India (SBI) officials with deputy managing director (DMD) rank will be interviewed by the Banks Board Bureau (BBB) on Wednesday for the post of the fourth managing director (MD) of the bank, sources told FE. Among those expected to be interviewed include Mrutyunjay Mahapatra (chief information officer), Anshula Kant (chief financial officer), Prashant Kumar (corporate development officer), Pallav Mohapatra (of Stressed Assets Management Group) and Haridas KV (head of retail business in national banking group).
---
&nbsp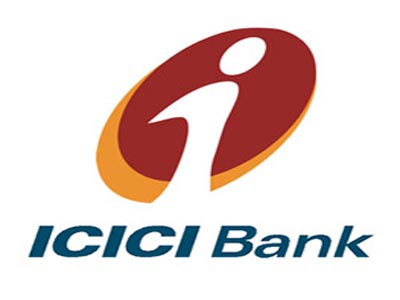 ICICI Bank, the country's second-largest private sector lender by assets, has reduced the interest rate on one-year deposits by 15 basis points (bps) to 6.6% per annum. The reduced rate will apply to fixed deposits of under Rs 1 crore with a tenure of between one year and 389 days. The bank has left rates on retail deposits of most other tenures unchanged. Deposits maturing between 390 days and two years continue to earn 6.75%, while those with longer maturities yield 6.5%.
---
&nbsp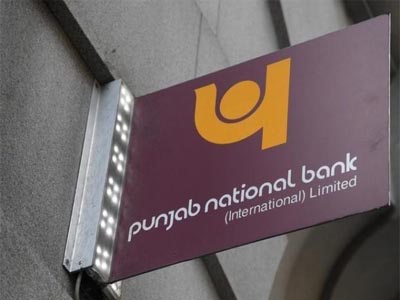 State-run lender Punjab National Bank launched a Rs 5,000-crore fund-raising programme late on Monday evening through qualified institutional placement (QIP) of shares at a likely price of Rs 168 per share in a move that will shore up the bank's capital adequacy ratio (CAR). The base size of the QIP is Rs 3,000 crore or 17.9 crore shares, with an option to retain an additional Rs 2,000 crore through issue of another 11.9 crore shares.
---